What you would need to become a member of LADYSMITH SAR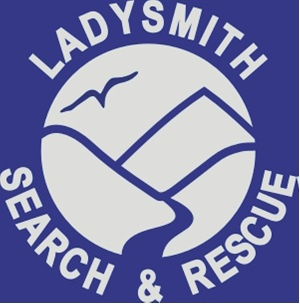 Training
Ladysmith Search and Rescue maintains a team of approximately 30 members all of whom are enthusiastic outdoors people and active in the outdoors. Our team focuses back-country travel and rescue skills which are matched to the local terrain found in the Cowichan Valley corridor and surrounding area. The team's skills are constantly being updated and honed through regular team training exercises and organized courses. Most weeks, summer and winter, will find the team out in the local area practicing these skills in all conditions.
All members are required to complete a 75 hour Ground Search and Rescue (GSAR) course, designed to teach the skills necessary to safely and efficiently function in a SAR operation. Topics covered include; proficiency in navigation, survival, radio communications, rope management, tracking, shoreline searching safety and searching techniques. Members attend weekly training sessions to ensure that these skills are kept up to date.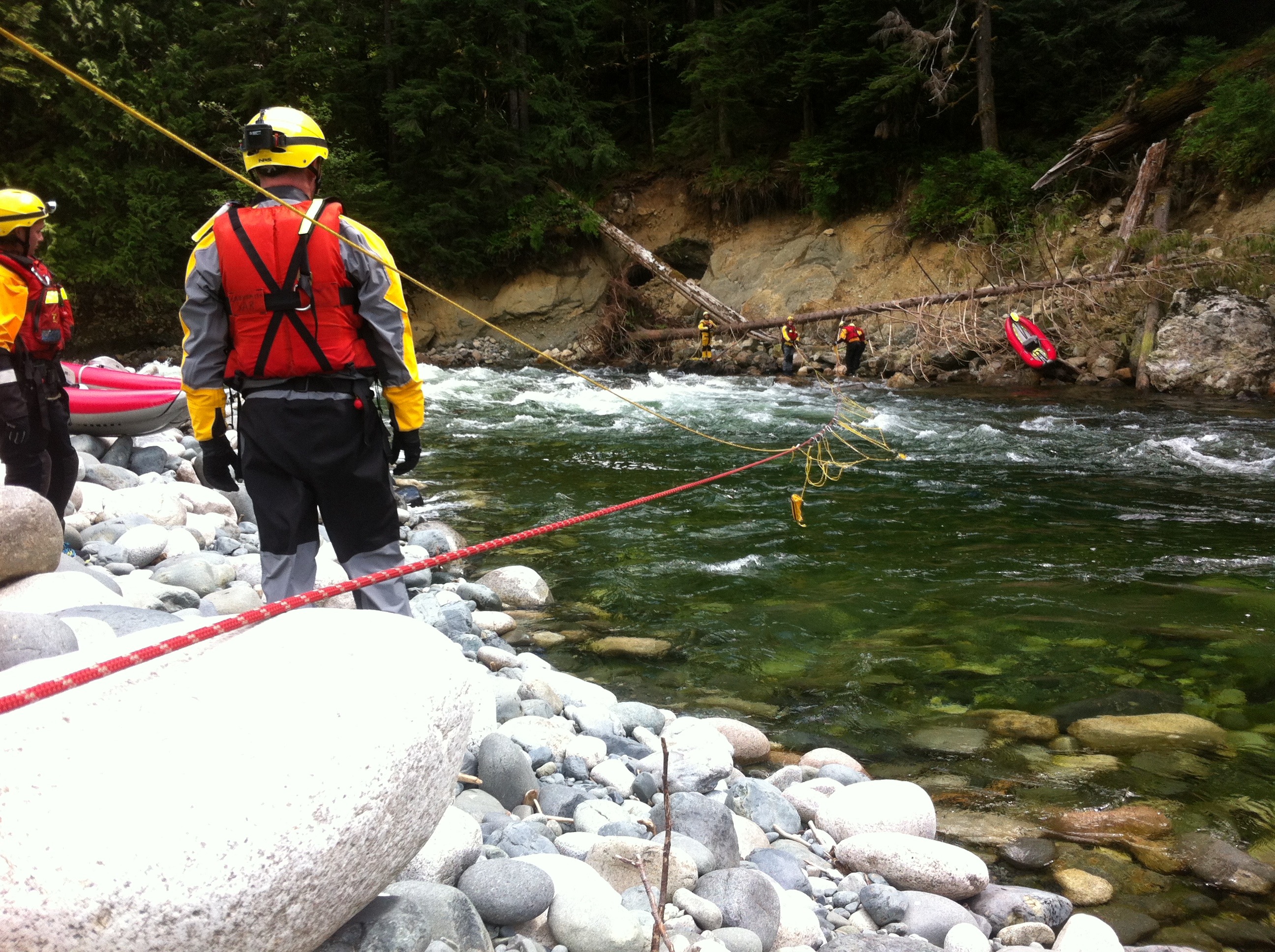 SWIFTWATER TRAINING
To develop further skills there are a number of courses available through the Justice Institute of BC. These courses include the following:
• Ground Search Team Leader & Instructor
• Mountain Rescue I & II
• Rope Rescue Team Member & Leader
• SAR Management
• Organized Avalanche Response Team Member & Leader
• Tracking
• Swiftwater Search Operations
• Swiftwater Rescue Technician
Team members may be general all-rounders in these skill areas or may be specialists on one or more of them. All training conforms to the standards determined by Emergency Management BC (EMBC) and is standardized province wide, so that when the team is called upon to provide mutual aid to neighboring teams the qualifications of each searcher can be quickly determined.
More information on training programs can be found on the
Justice Institute of BC website.
n
Link caption
Link captionLink captionLink caption
Link caption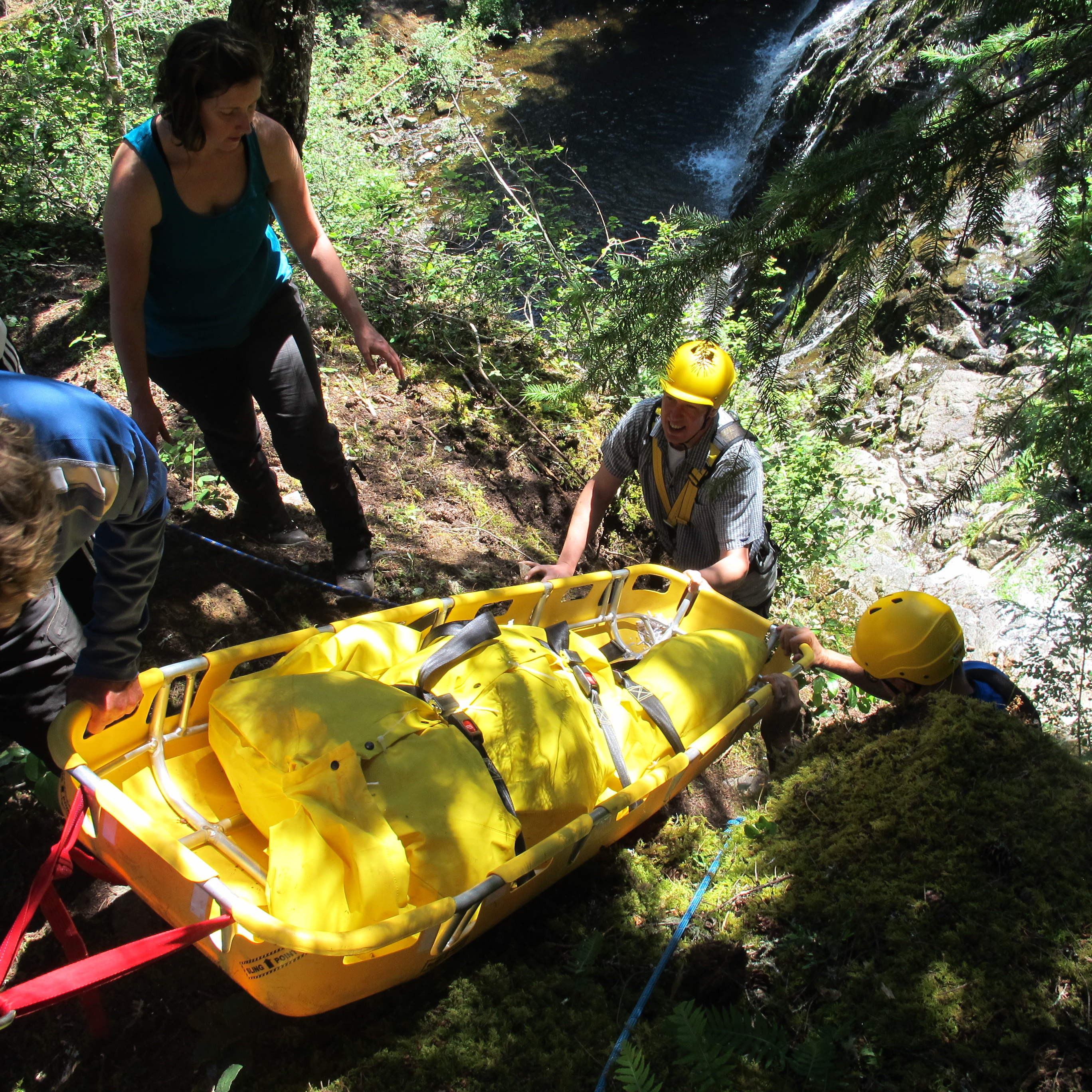 Join Us

Anyone interested in joining Ladysmith Search and Rescue in an operational capacity is expected to be physically fit and have basic outdoor skills and equipment. For those interested in joining in a support role (non operational) no special skills are required.
In addition to emergency response operations, Ladysmith Search and Rescue members are expected to attend both regularly scheduled and specialized training sessions. Additionally members are expected to contribute to special projects and support community events. Review all requirements carefully before submitting your application.
Applicant Requirements and Skills
Prospective members must be a resident of Ladysmith and area.. Preference will be given to those applicants wishing to be involved in field operations who demonstrate excellent wilderness and back-country travel skills in all seasons and familiarity with the local area. Field members must be physically fit and possess the appropriate basic field equipment required to respond safely in and effectively for a minimum 24 hour period. Individuals wishing to join the team in a support role do not require any specialized skills and do not need to be physically capable of responding in the field. All members are required to participate in Ladysmith Search and Rescue's Health and Safety Program.
Training
Prospective members are required to complete a training program in Ground Search and Rescue (GSAR), administered by the Justice Institute of BC. The GSAR program provides volunteers with an introduction to search and rescue operations and teaches core skills used by all search and rescue teams. Upon successful completion of the GSAR program prospective members enter a probationary period for a minimum of six months. During this period new members are evaluated by senior team members in both training and operational environments.
Time Commitment
Ladysmith Search and Rescue is a commitment that should not be taken lightly. Please read this carefully and reflect on your ability to dedicate a large portion of your free time to the team. Tasks, training and special events and projects will take you away from friends, family and work, often at inconvenient times. Tasks (we average 20 - 25 per year) are completed at any hour of the day or night and can last for hours or days. Many members invest hundreds of hours of volunteer time in any given year.
Evenings and Weekends
Many of our operations occur in the evenings and on weekends. You must be available and prepared to respond at all times.
Compensation
All of our members are volunteers. There is no pay for training or responding to operations and members are also required to provide all of their own basic personal equipment. Under some circumstances there is reimbursement for certain expenses.
Application Procedure
We accept applications from interested individuals at any time. If you are interested and have previously applied, please verify that your application is still on file by e-mailing lsar@ladysmithsearchandrescue.com – or request an application by emailing us at
info@ladysmithsearchandrescue.com.
Thank you for your interest in joining our team.